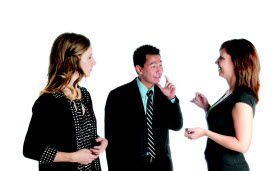 News & Information
Welcome

The ITS CUA offers interpreting and translating services through pre-qualified suppliers who are either accredited by the National Accreditation Authority for Translators and Interpreters Ltd (NAATI) or have obtained formal qualifications in interpreting and translating from an accredited tertiary institution or Registered Training Organisation.

The scope of the CUA also assists government agencies in ensuring that the language services procured are always compliant with the Western Australian Language Services Policy 2014.


This CUA is non-mandatory for the Perth Metropolitan area.
For further information on the CUA and how it operates, please contact the Contract Manager.


CUA Instructions
With the aid of the category descriptions in the buyer information, determine which of the following interpreting or translation service categories apply to your purchase:
Category A: Culturally and Linguistically Diverse Languages (CALD); OR
Category B: Aboriginal Australian Languages; OR
Category C: Australian Sign Languages (Auslan).
If you are buying services from Categories A, B or C then the next step is to click on Product Selection to browse for an appropriate product.
Then select between Interpreting Services ('Onsite', 'Visual' or 'Telephone') or Translation Services ('Translation' or 'Onsite translation').
Click on the preferred service you wish to obtain further information for. A range of options will come up and these can then be further filtered by using the drop down menu options for 'Languages', 'Qualification', 'Work Hours' and/or 'Time'.

Once you have filtered your requirement down you can then access further information for the short listed suppliers by clicking on the 'More details' link available under the 'Product details' column. This section provides the contact details for suppliers. Further information on CUA suppliers can also be obtained through the buyer information.
Who is the Contract Manager?

Robert Mayne
(08) 6551 1317
robert.mayne@finance.wa.gov.au